For my first interview on IndieWatch, I've decided to interview a good drag queen friend of mine Erik Shreader-Smith about his game The Endless Empty, an indie game on steam that's raised over three thousand dollar for The Trevor Project. This game is doing some really great things and I think it's important to sit down and talk about it. What I love the most is that Erik is  just one of many examples of how anyone from any walk of life can make a video game that means something.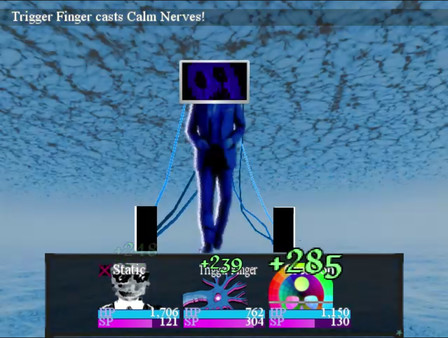 What Made You Become A Game Developer?
Erik Shreader-Smith:
At the time I started making The Endless Empty I really had no plan in releasing it. When I go through moments of turmoil in my life I always turn to creative outlets. The Endless Empty was just my next outlet. I had worked on music and visual art before, but the story of The Endless Empty could only be told through the medium of a game. I really had no grand plans to become a game developer, but rather the project kept me sane during some difficult times. It was only after a few close friends and my sister saw the project did they convince me to put it up on Steam.


What Was Making Endless Empty Like?
Erik Shreader-Smith:
It was a really strange experience. I had little to no game development knowledge before, so I was going in blind. I remember asking myself "what in the world are you doing?" repeatedly. Yet, I found a lot of catharsis in building the world of the game. The story of the game was built to challenge my mindstate at the time. Like I wanted to know why I was feeling what I was feeling. For the design process I followed a rigorous outline but I allowed myself to be completely scatterbrain with a lot of the individual components. 

What Things Do You Want People To Take Away From It?
Erik Shreader-Smith: 
I'm really glad The Endless Empty has found an audience that appreciates it. I think the game is for people who are unsure about themselves and are unsure about where they are going, just like me. I didn't want to give any easy answers, but do my best to show that life is worth living. I think finding profound meaning, profound beauty in insignificant things is the way to make it through.

If You Could, Is There Anything You'd Change?
 Erik Shreader-Smith:
If I knew that the game would get this much attention I would I have written the story a bit different, maybe a bit more approachable. Mostly, I wish I spent more time in the testplaying phase and learned more about the strategies of releasing a game. That would have saved many headaches.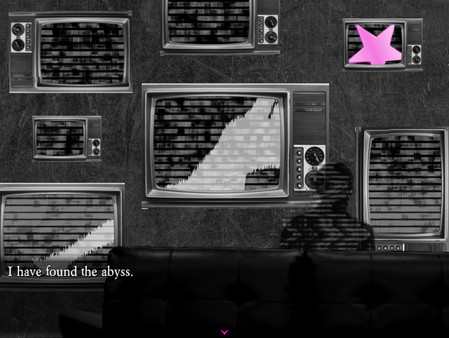 Why Did You Decide To Donate Your Revenue?
Erik Shreader-Smith: 
The Trevor Project is a LGBTQ+ positive charity that focuses on mental health and provides 24 hour suicide prevention hotline. During the creation of game I officially came out as bisexual to my friends and family as well as started embracing more of the drag queen looks. The game had come from such a dark place in my life, I wanted to turn a negative situation into a positive. The Trevor Project was the perfect charity to address my commitment to the LGBTQ+ community and my personal struggles with mental health.
Do You Plan To Make Any More Games?
Erik Shreader-Smith:
I am currently working hard as the art director and programmer on a new project tentatively called Incessant Sol. The game is inspired by classic JRPGs, eccentric fashion and classical paintings; complete with a unique aesthetic I've been working on since the release of The Endless Empty.
A FEW WORDS

Honesty, in indie games are incredibly important. Often times projects have a little bit of their creator in them. It's especially wonderful when the game itself is born out of the developers personal experiences.  Someone can learn a lot from another person's inner thoughts and expression. Which is why being able to talk to someone like Erik in order to learn about his personal journey through game development is so important.  It's especially amazing to know his first game is doing so well and all the money is going somewhere meaningful.  
A lot of people would want that money to go directly into their pockets, but this is a case of pretty cool empathy and understanding. I hope every interview I have is as open and honest as this one. The game dev climate is tumultuous and I hope this little interview with Erik has calmed the seas a bit; if only for a moment. A lot of us in the indie scene has a story to tell and it's always nice to be heard.
I hope everyone who reads this found something they could relate to and even if you didn't ; maybe you learned something new!  Like how just about anyone is capable of making a video game and they can come from any walk of life. 
Erik Shreader-Smith's Twitter:
https://twitter.com/ErikSheader
If you want to check out Endless Empty for yourself make sure to check out this link.

If you'd rather donate to The Trevor Project directly you can always do so here.
Join us!
---
How about writing your own piece for IndieWatch?